The real-time CDP that's setting a new standard for incredible customer experiences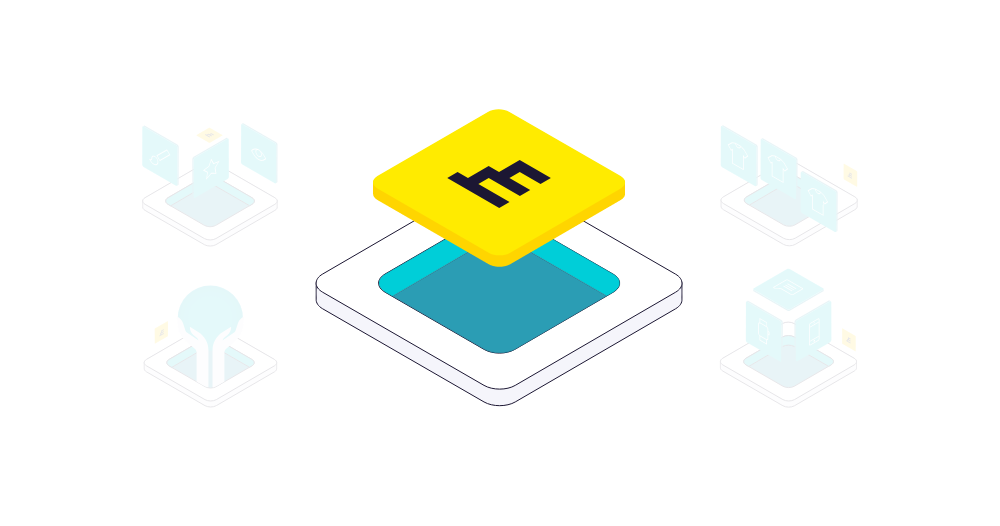 Collect data from all possible online and offline sources and build complete and accurate customer profiles accessible to your martech stack for activation.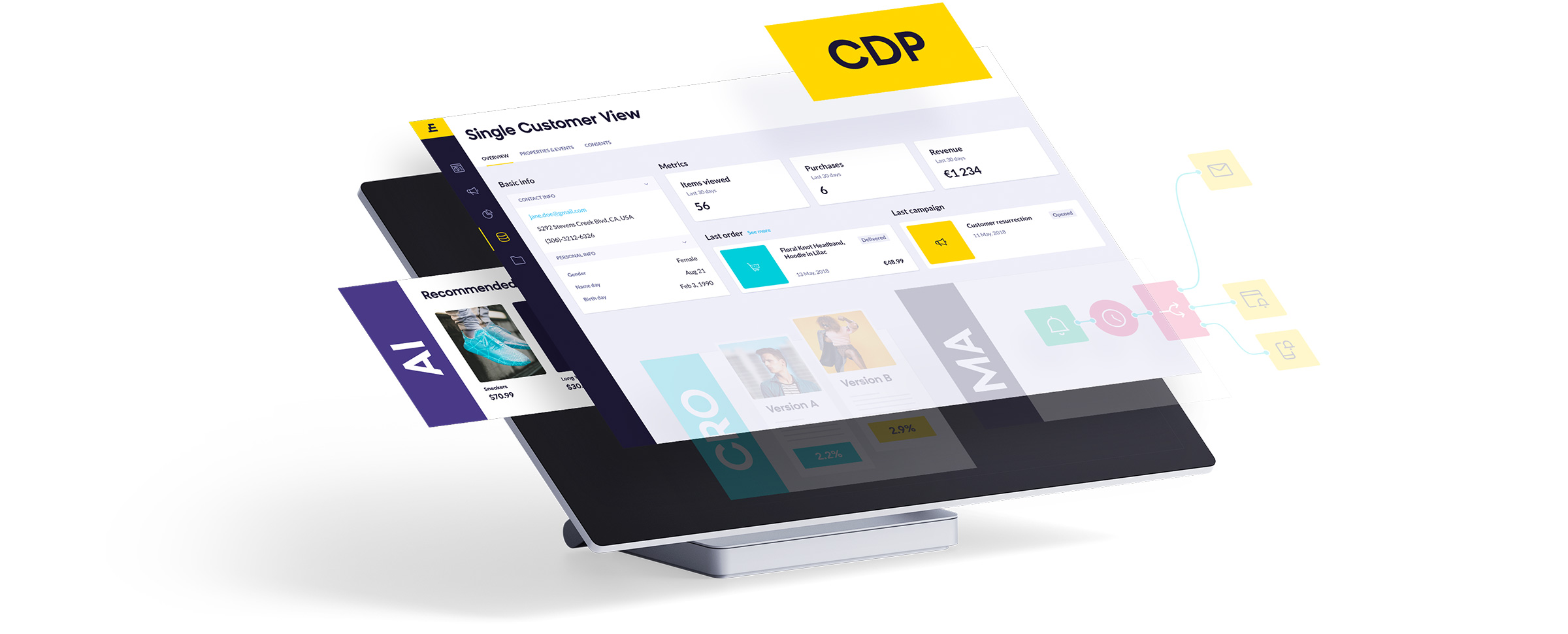 "We selected Exponea after a market review in which we looked at a number of key players. Exponea set themselves apart with their CDP giving us the ability to easily target and seamlessly scale personalised campaigns across our channels incl. partner integrations within the same interface, instantly."
Kate Vezina, Senior CRM Manager at River Island
What challenges do we solve?
Exponea CDP enables you to identify high-value customer segments, evaluate the impact of your marketing campaigns, and power customer experiences that are not only personalized but also relevant to real-time customer behavior.
Unify all your customer data
Remove data silos and equip your team with a single source of customer intelligence which will enable you to deliver relevant and consistent customer experience regardless of your martech stack.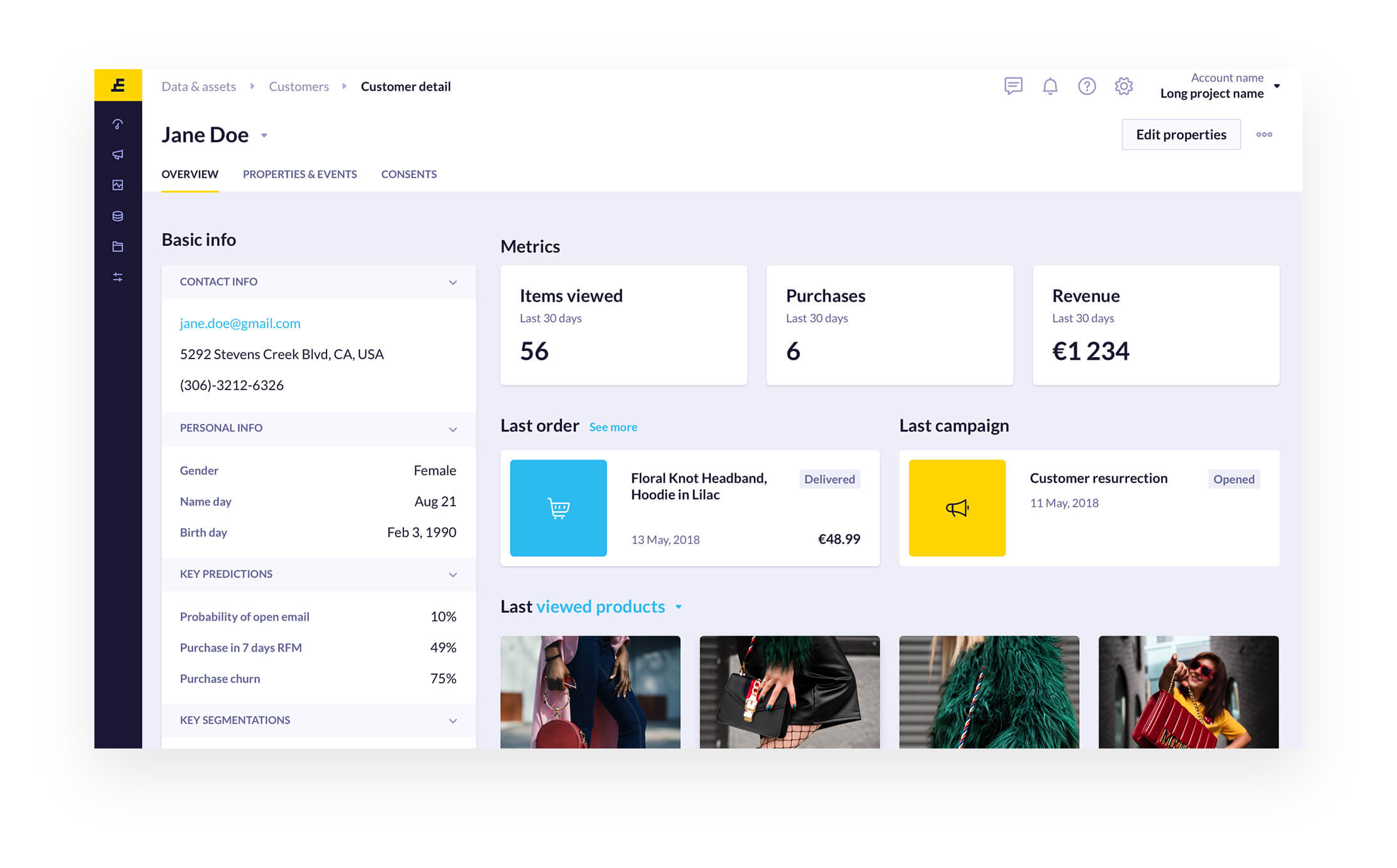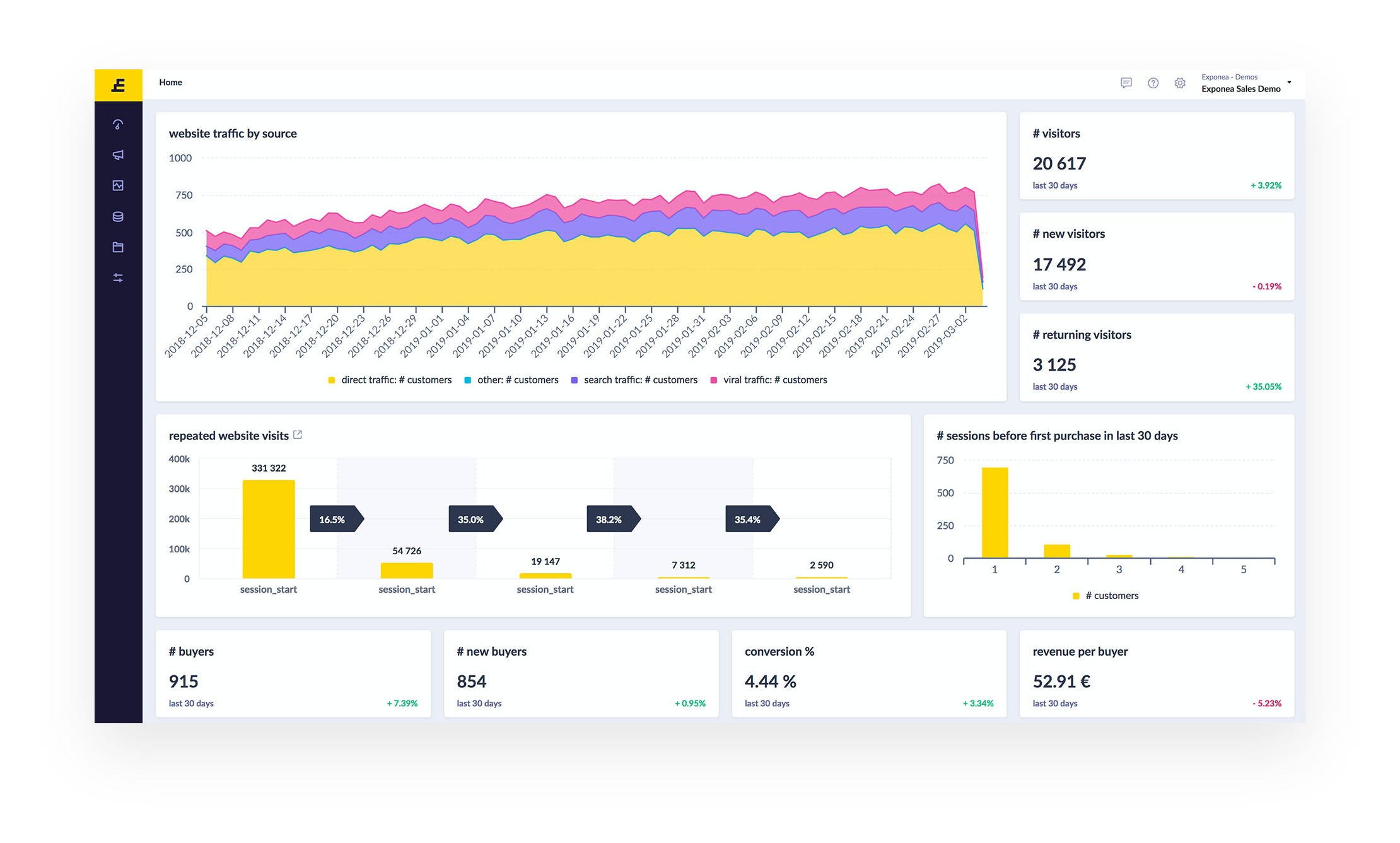 Discover deep customer insights with super-fast analytics
You are no longer limited by predefined reports. Use our extensive data-manipulation capabilities to create reports that are insightful, specific to your business needs, and recalculated in real-time.
Easily identify high-value segments
Easily find the customers that bring the majority of your revenue using advanced segmentation or customer real-time predictions, and activate these data through your preferred technology.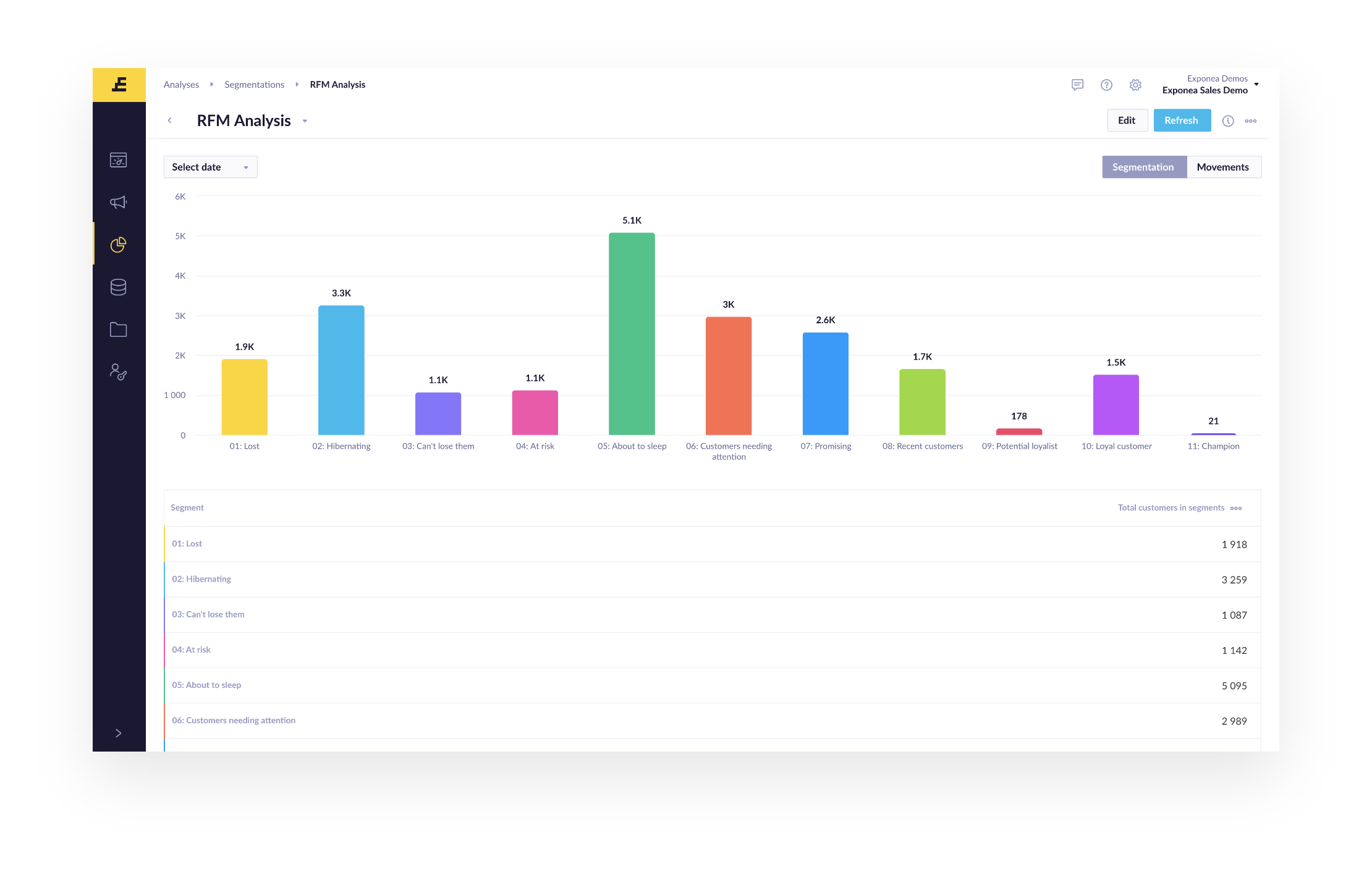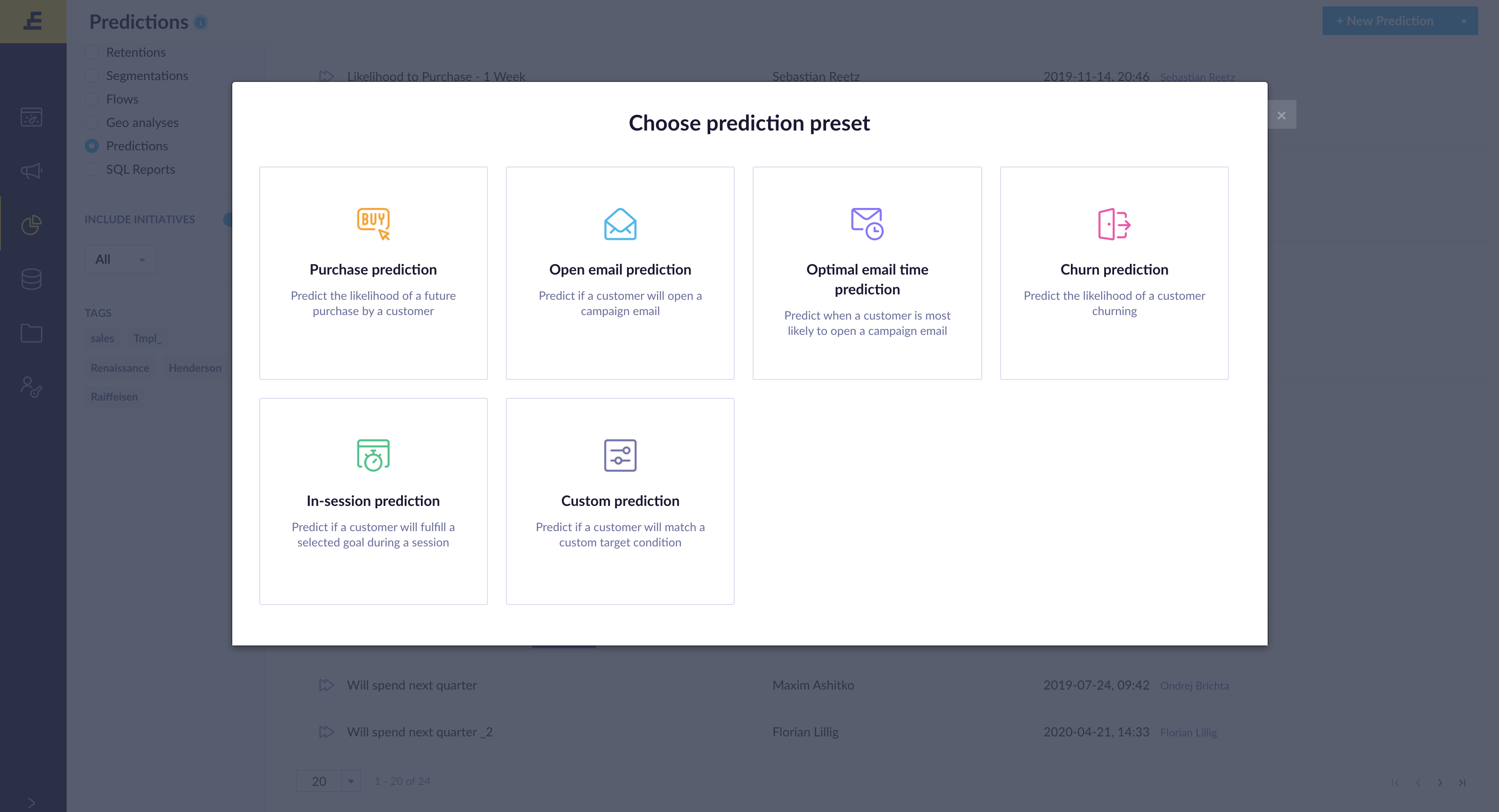 Improve your personalization with AI
Create advanced customer predictions with just a few clicks and make them immediately available in your Single Customer View, ready for instant activation through your preferred channels.
Improve ROAS and speed up ROI
Use 1st-party data not available in advertising platforms like offline purchases, customers' personal data, predictions, and more to build the most relevant audiences for your ads.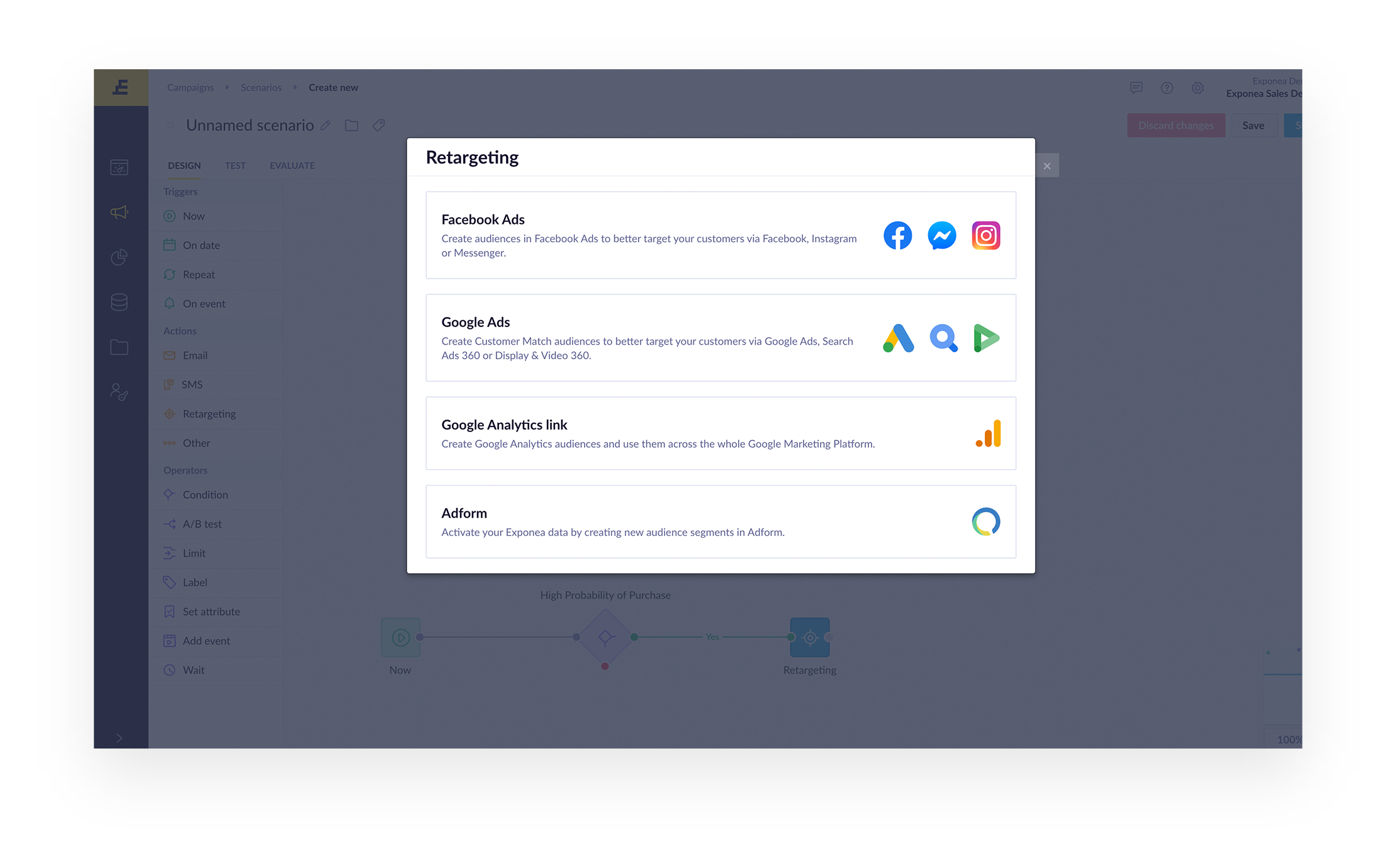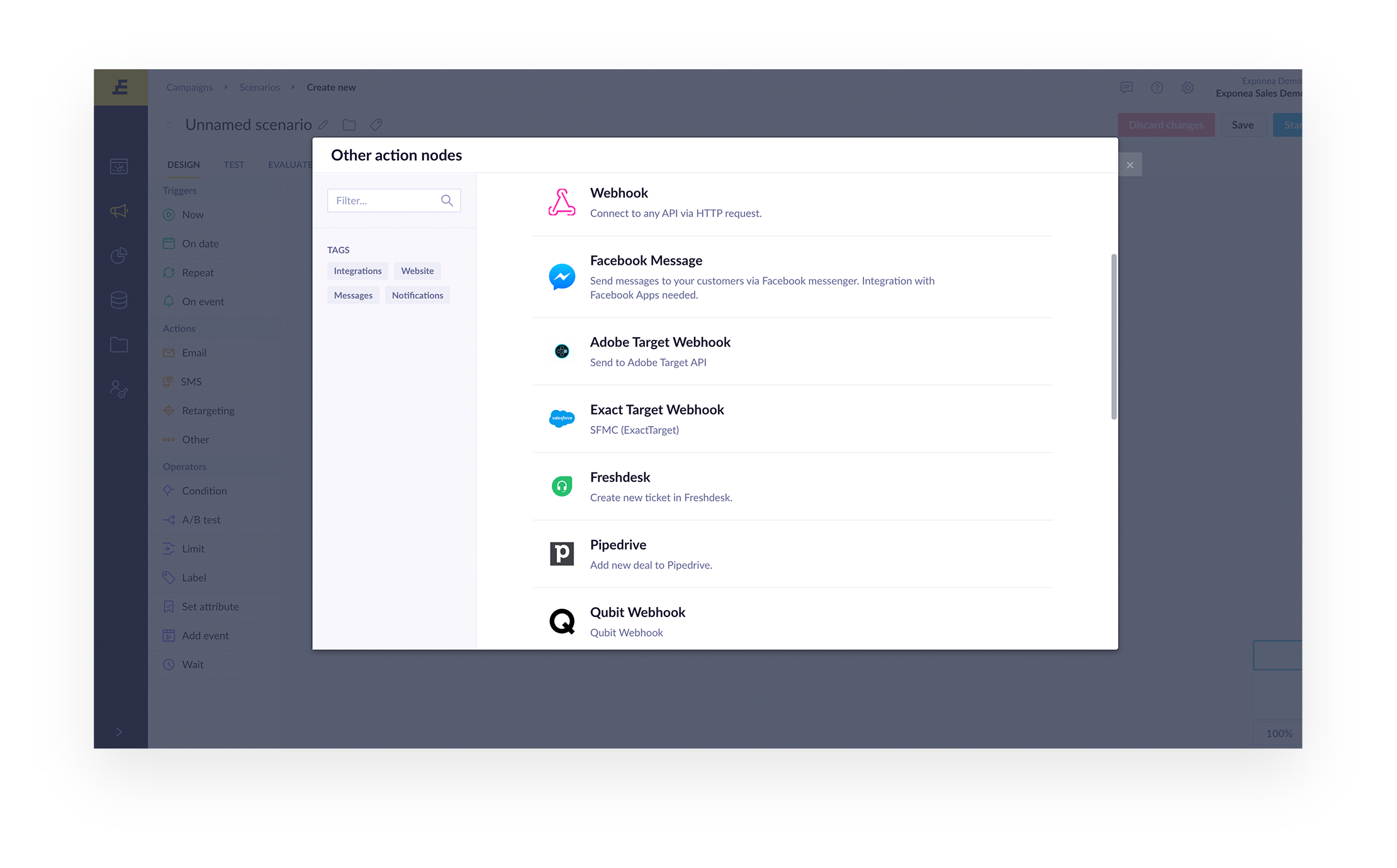 Scale personalized experiences across all channels
Connect to your favorite martech tools or use our API and webhooks to enrich your customer data to fuel highly-personalized customer experiences.
Protect your most valuable asset
Grant different levels of authorization to your users based on their role in your company. Secure your data thanks to our Role-Based Access Control.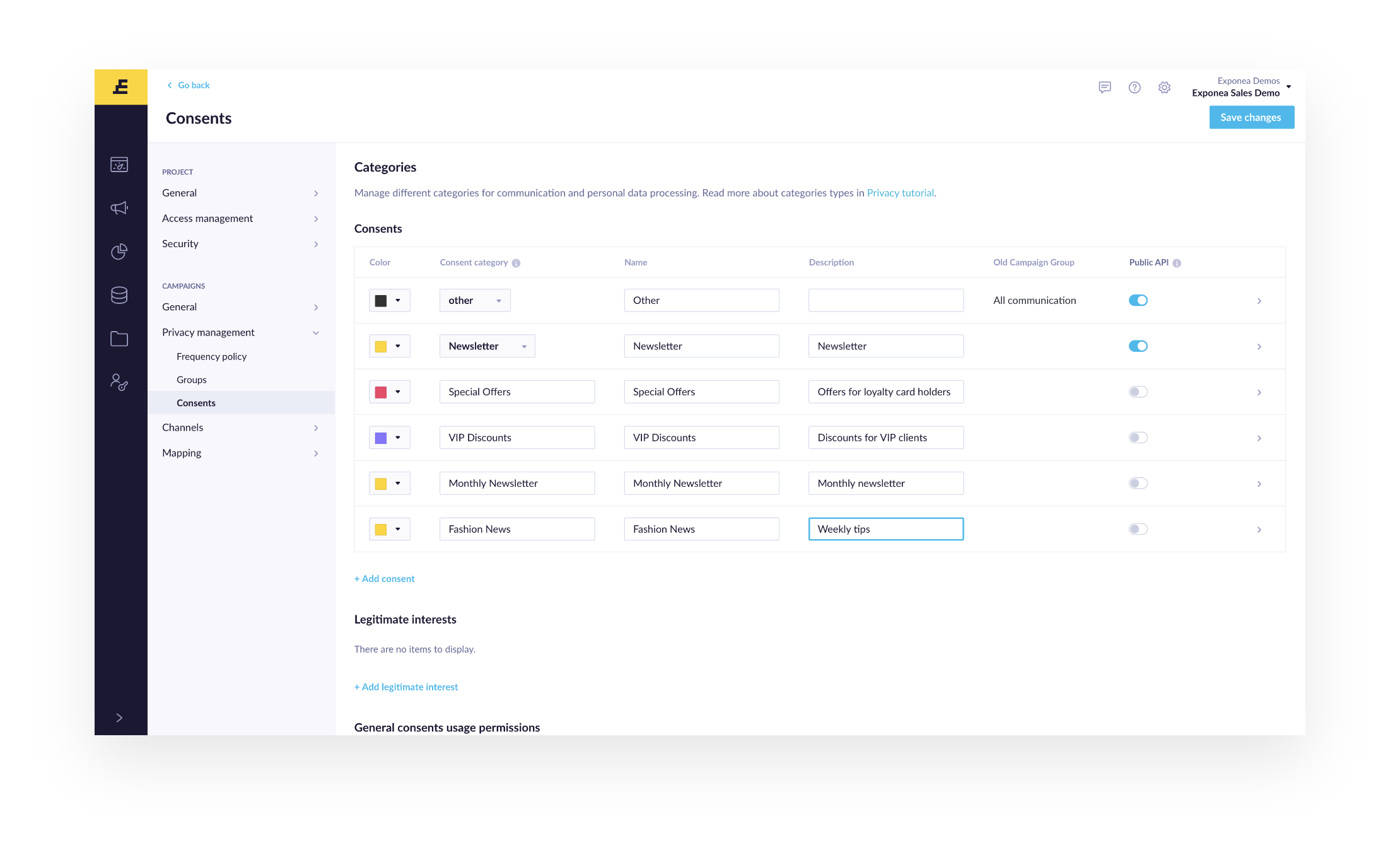 Sleep well thanks to our Consent Management
Ensure compliance with GDPR and CCPA with our automated consent framework. Consents Management turns customer privacy into your competitive advantage.
Go beyond CDP with our native channels
If you prefer super-fast data activation through multiple built-in channels without leaving the single interface of a CDP, consider our real-time Customer Data and Experience Platform.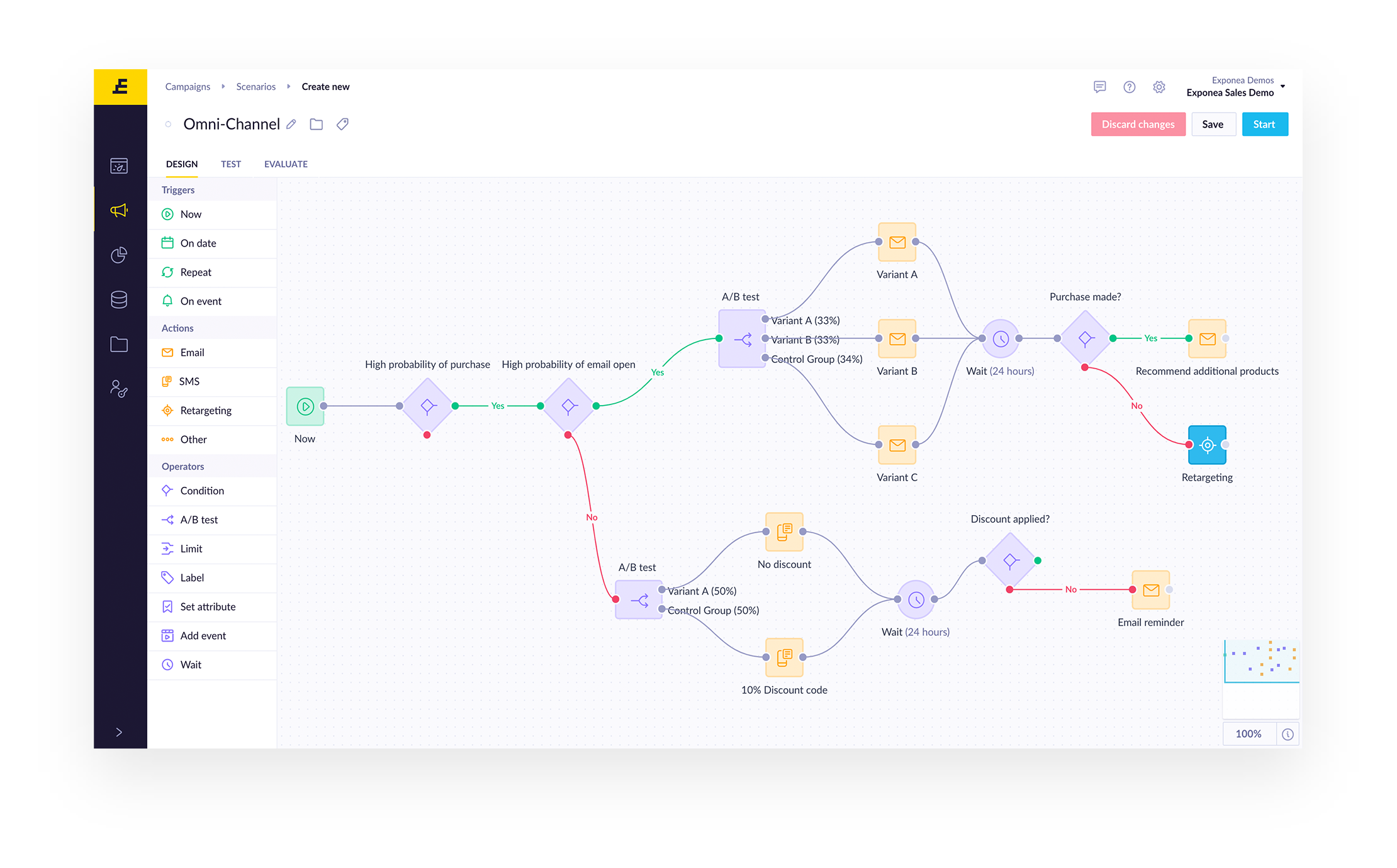 "After a comprehensive vetting process with a number of globally recognized vendors, Exponea stood out as the clear best choice for optimizing our team's performance. We are confident that Exponea will help us build a 360‑degree view of our customers and enable us to foster customer loyalty. We can't wait to get started!"
Ricardo Gómez, Global Head of 365 Consumer Marketing at Desigual