An end-to-end omni-channel solution for smart and innovative marketers.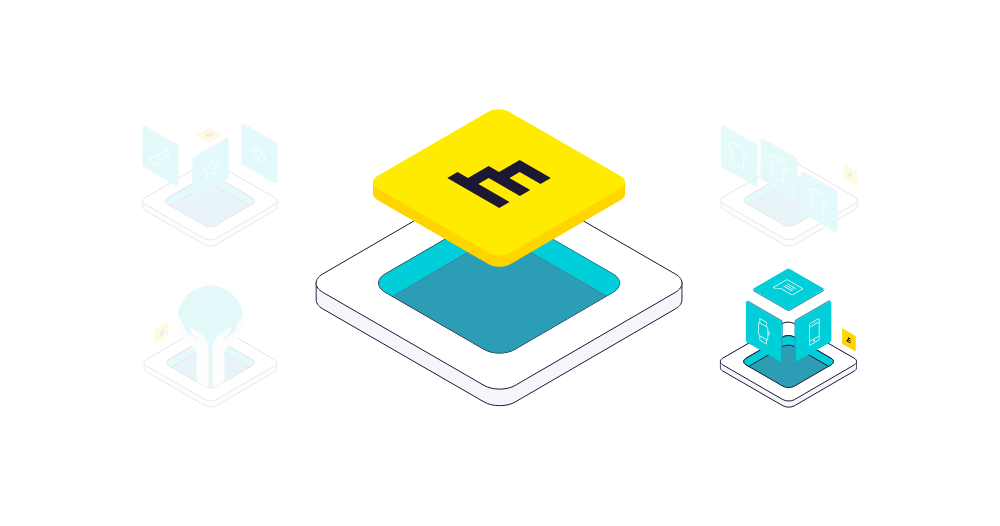 A full suite of omni-channel tools enabling anyone to reach high-value audiences with personalized messages that resonate with their needs.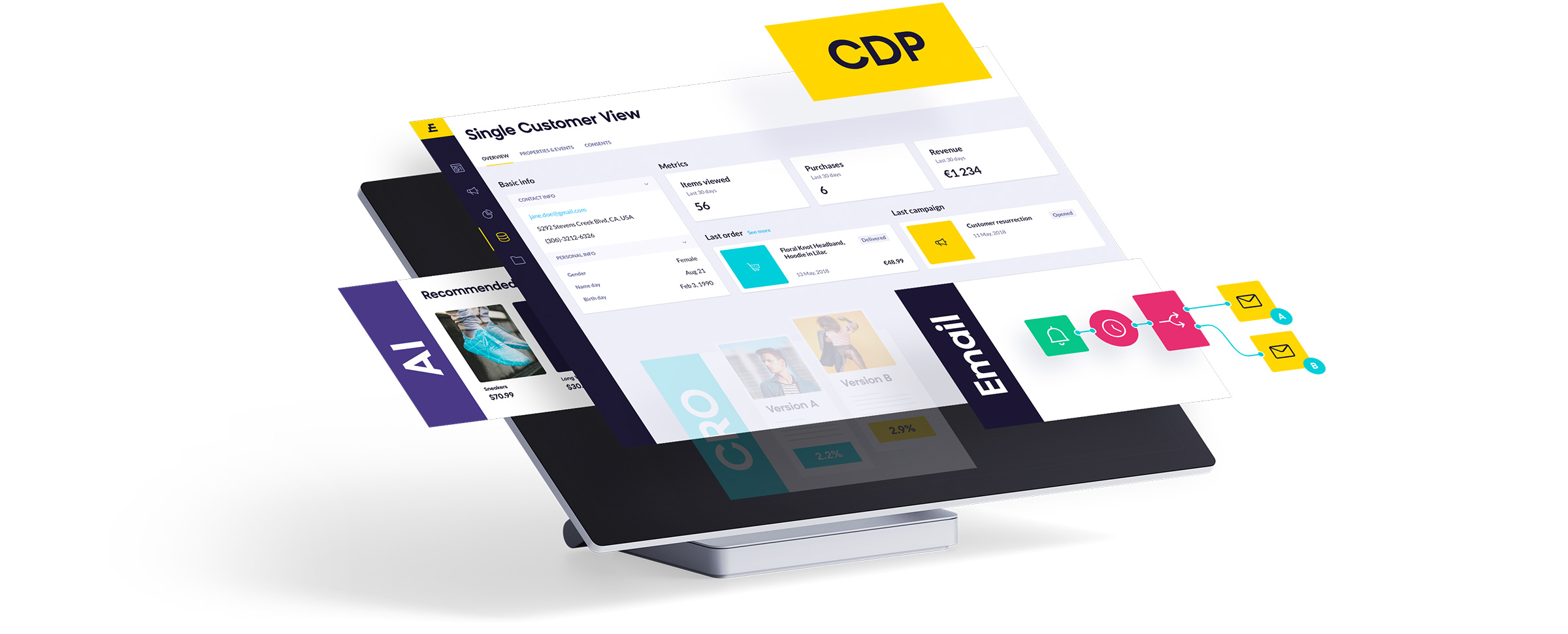 "A marketing tool with enormous potential! After integrating with Exponea, we've taken our campaign personalization to a new level – and our customers love it."
Elena Frater, Head of Online Marketing at BabyWalz
What challenges do we solve?
Exponea Campaigns offers advanced omni-channel capabilities that would otherwise require 5-7 separate solutions to achieve. Everything is seamlessly integrated, so you can easily collect, segment, and activate customer data through highly-personalized campaigns at the right moment for each customer.
All the channels you need
Pick the channels you need to deliver remarkable and connected customer experiences. Select from our wide portfolio of build-in channels* and orchestrate them into a meaningful journey.
*email, SMS, web/mobile push, in-app messaging, WhatsApp, Adtech audiences, webhooks or API).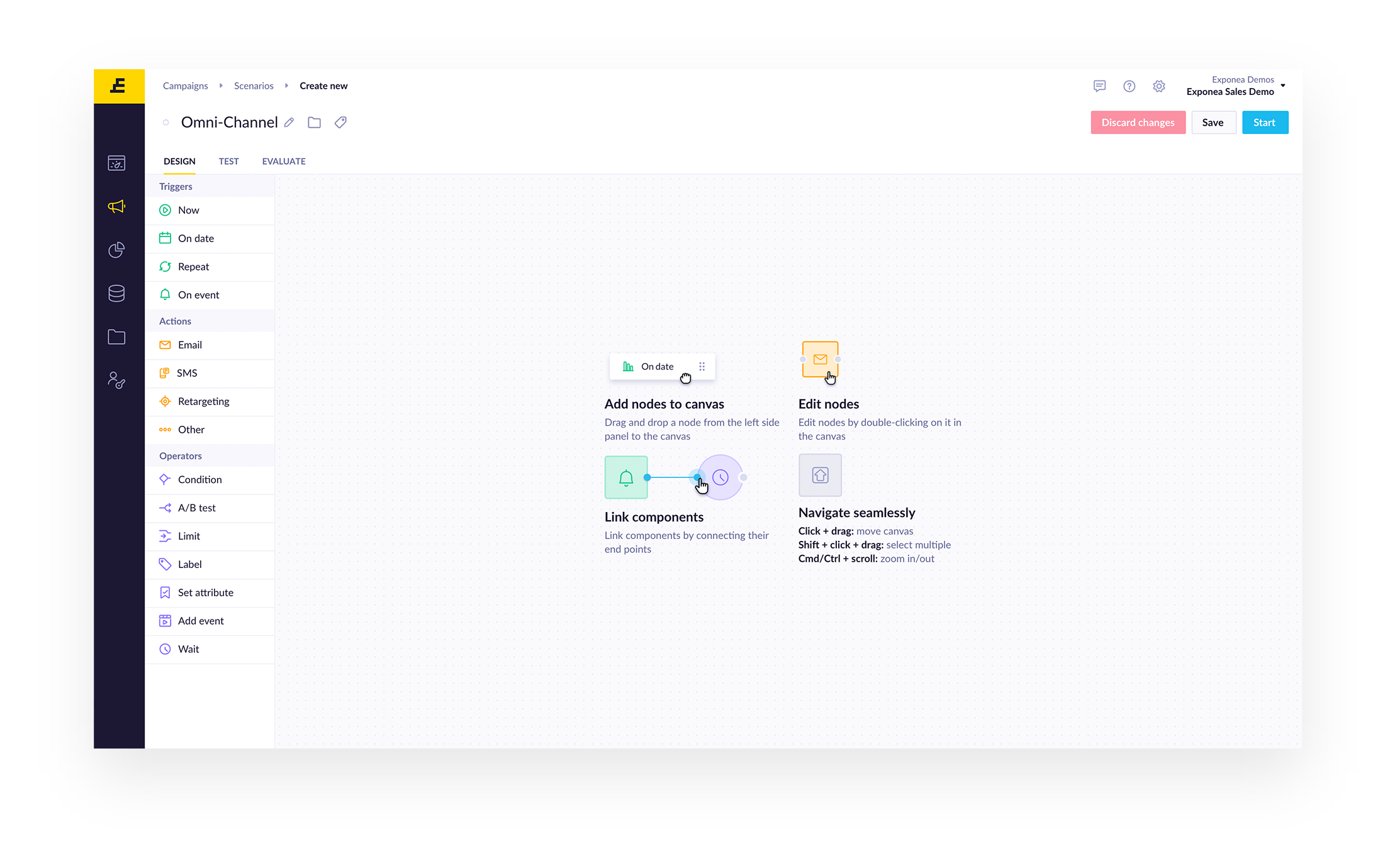 Omni-channel marketing made simple
Give your marketers total control over every aspect of customer journey. Add real-time triggers, customer segments, conditions, channels, and design end-to-end automated omni-channel flows. All this is available within one easy to use interface.
Instantly improve your channel engagement
Create variants, choose a metric to evaluate against and let Exponea pick and send the winning variant automatically.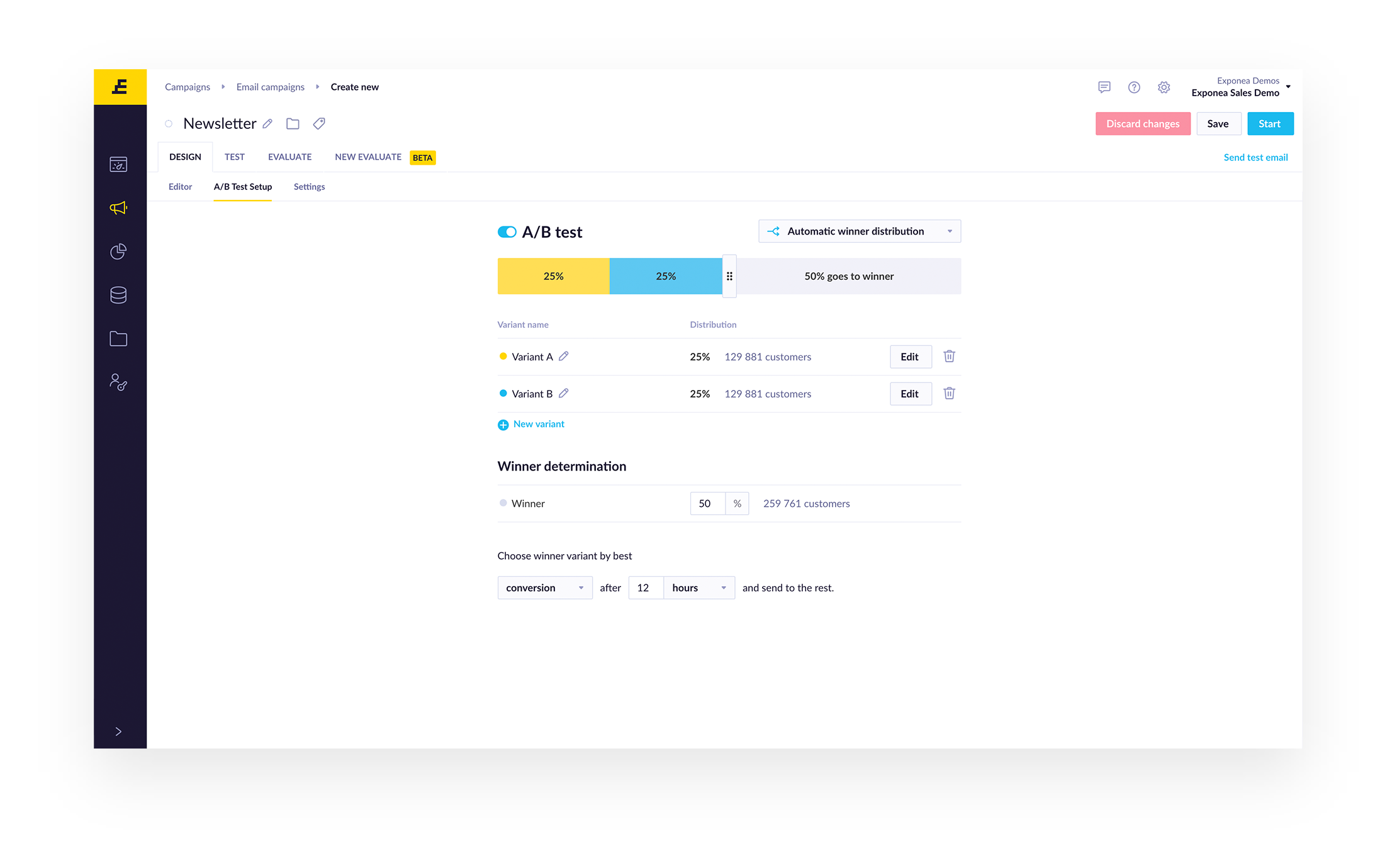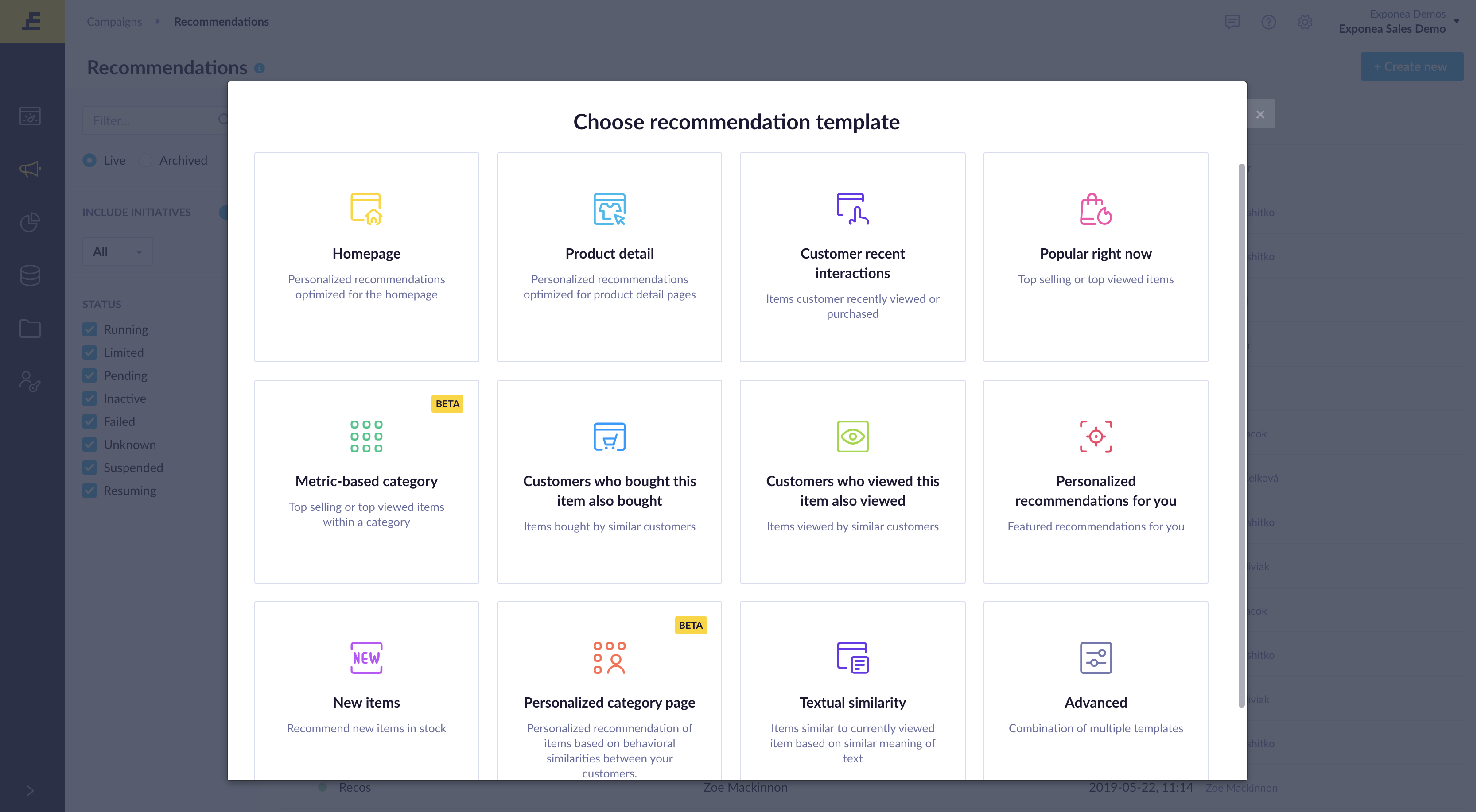 Offer the most relevant products
Improve conversion rates, boost revenue, and increase loyalty thanks to our advanced algorithms powering 12 out-of-the-box recommendation templates that deliver relevant and consistent experiences across all channels.
Advanced predictions the easy way
Predict customer behavior, or find the best time to send an email with a few simple clicks. Our prediction templates powered by smart Our machine learning algorithms will help you create intelligent and highly-targeted campaigns.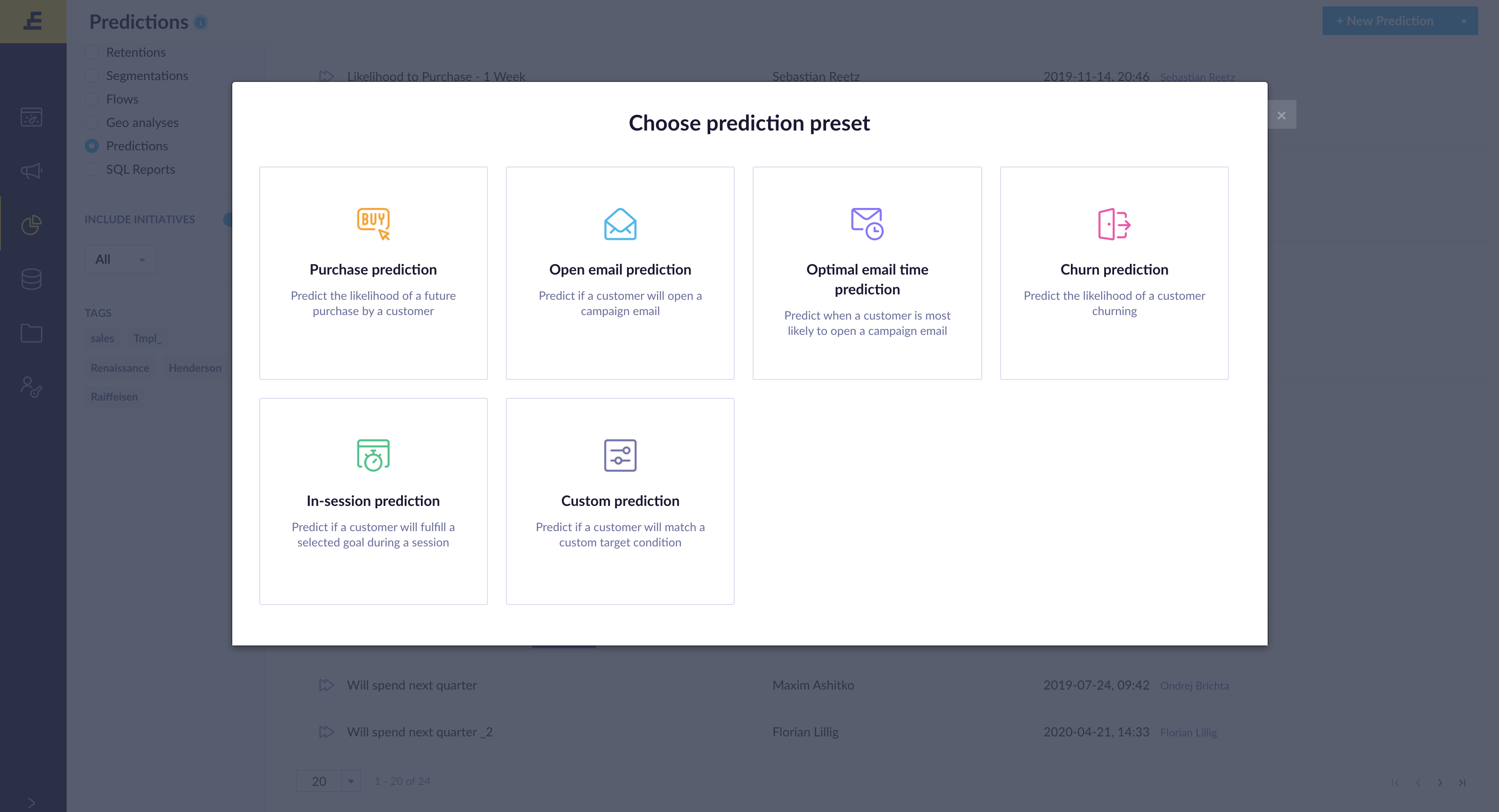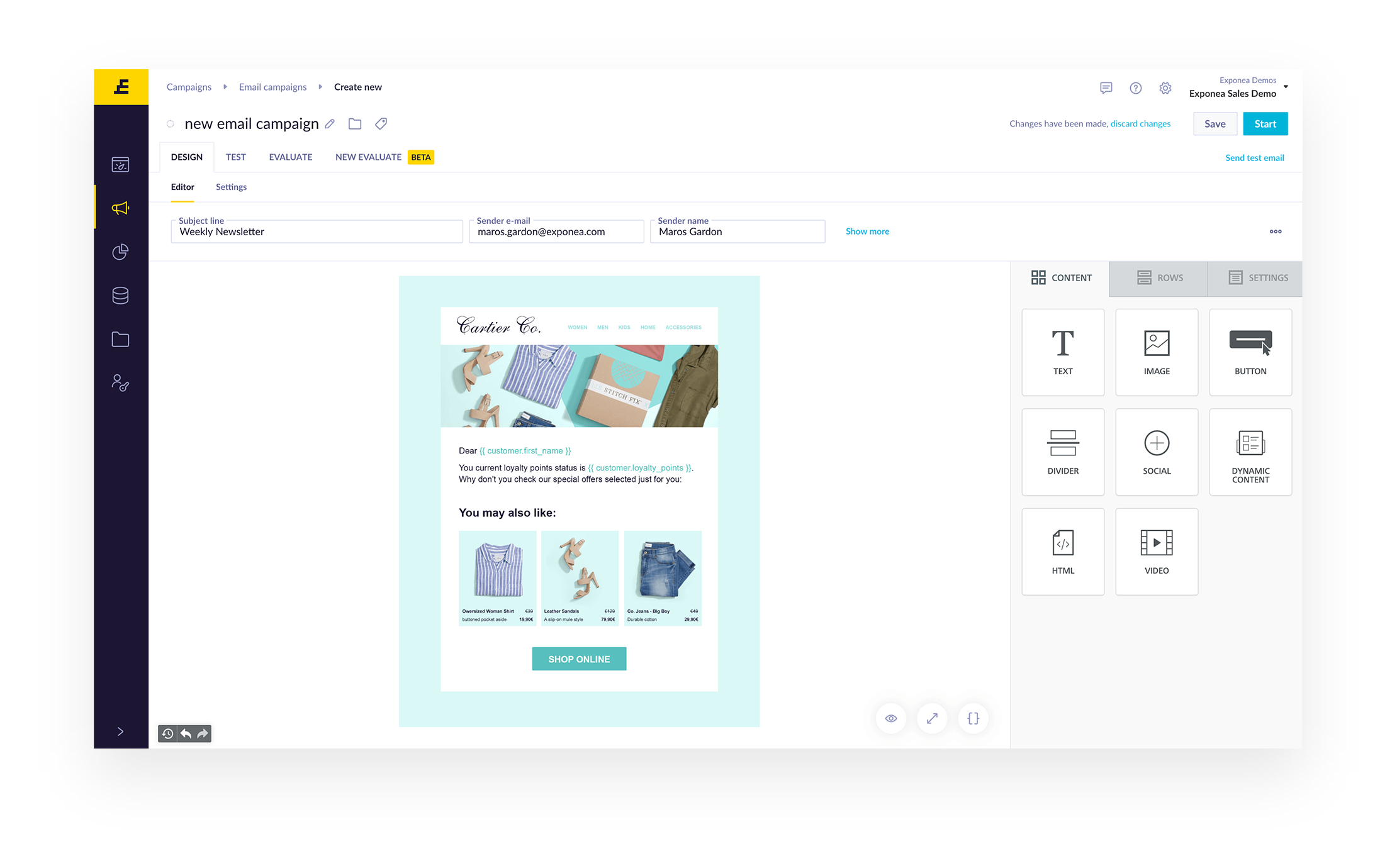 Create beautiful emails easily
Anyone from your team can create professional emails in no time with our visual editor. Advanced users requiring unlimited customization can use our HTML editor.
Find the ideal email time with just one click
Ensure that your emails are always at the top of customers' inboxes. Send your emails when jour customers are most likely to interact using send time optimization.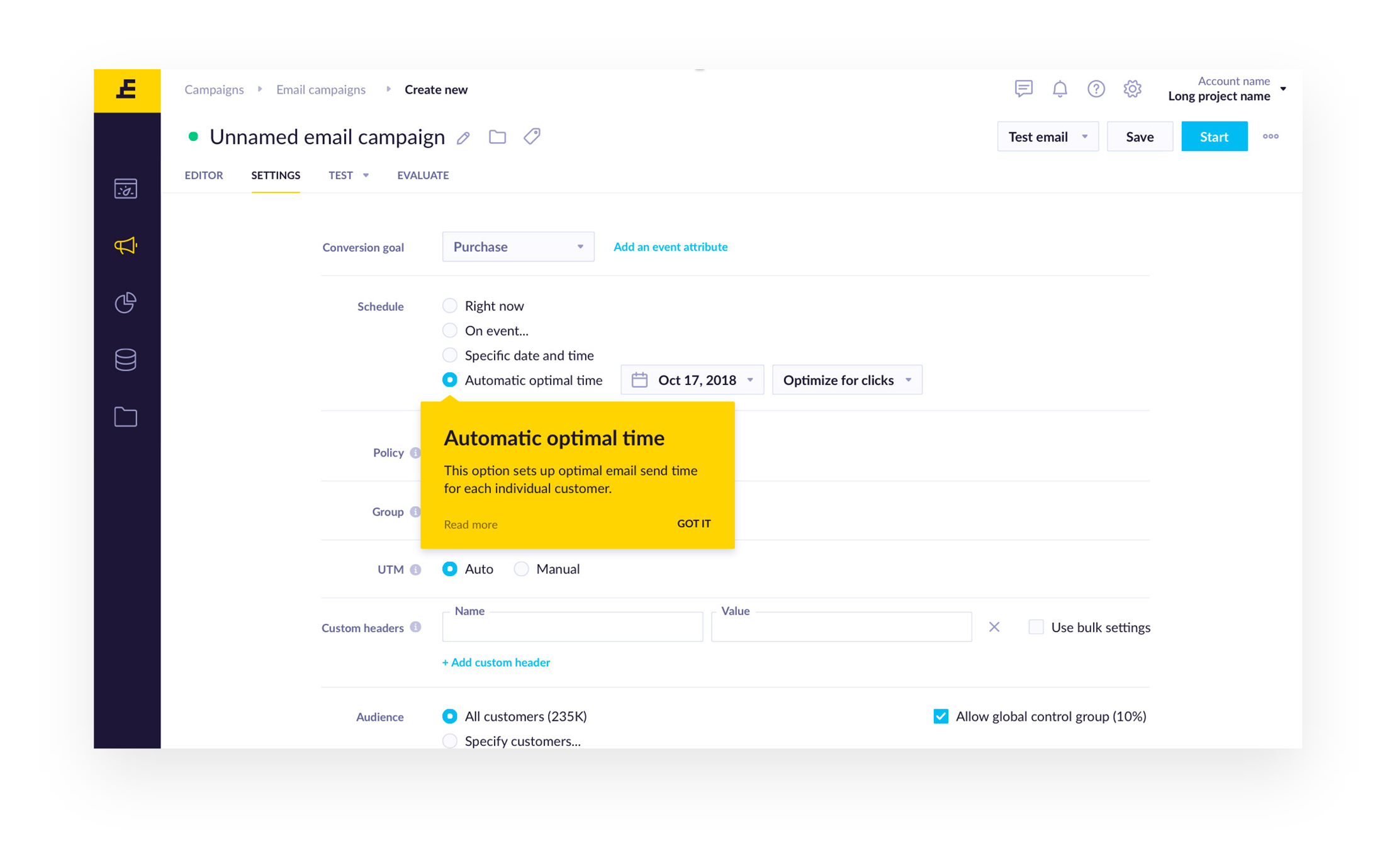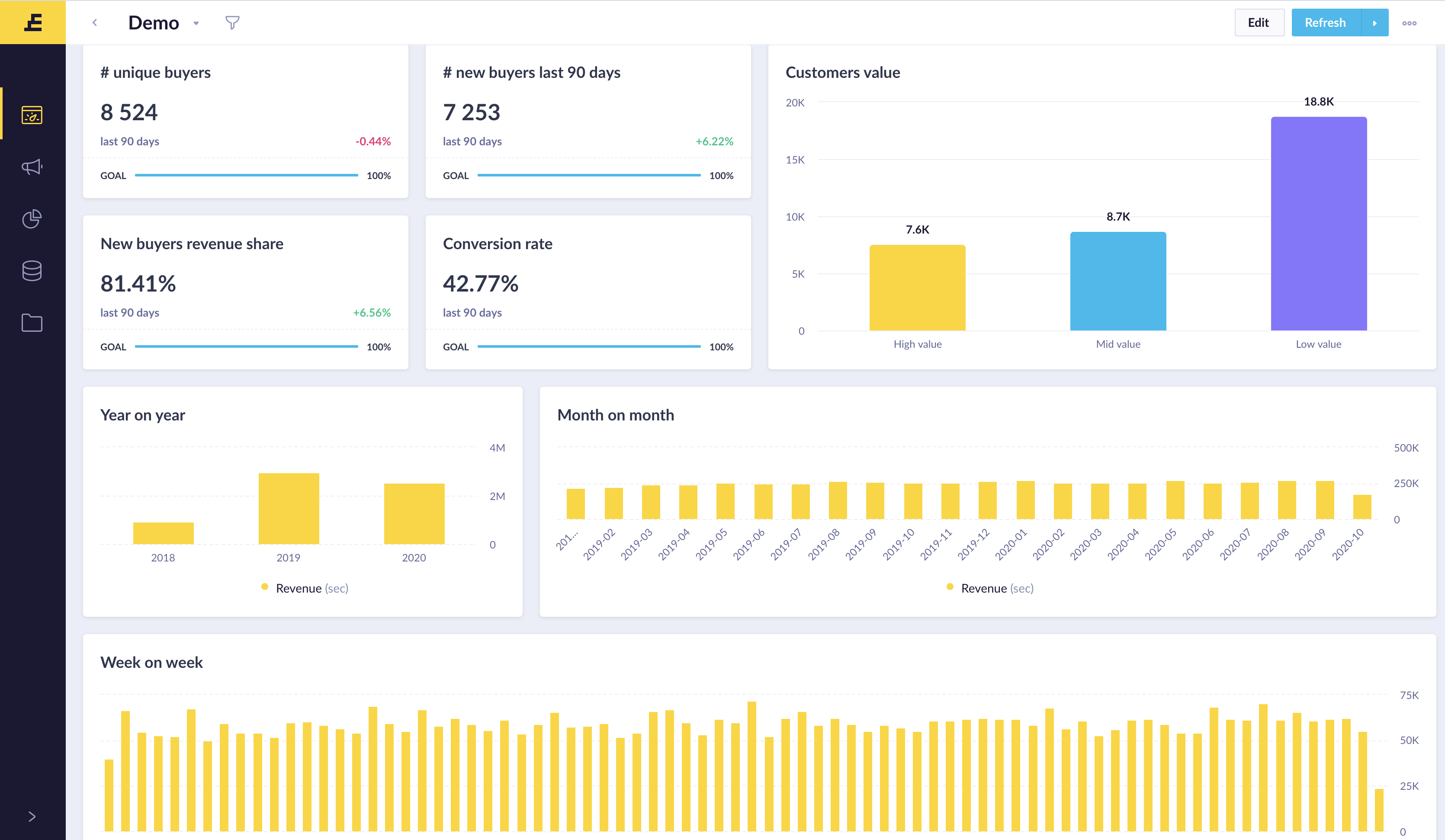 Understand the impact of your marketing efforts at glance
Transform marketing reporting into a quick, simple experience. Understand the stories you data tells thanks to our comprehensive dashboards.
Sleep well thanks to built-in Consent Management
Ensure compliance with GDPR and CCPA with our automated consent framework. Consents Management will turn customer privacy into your competitive advantage.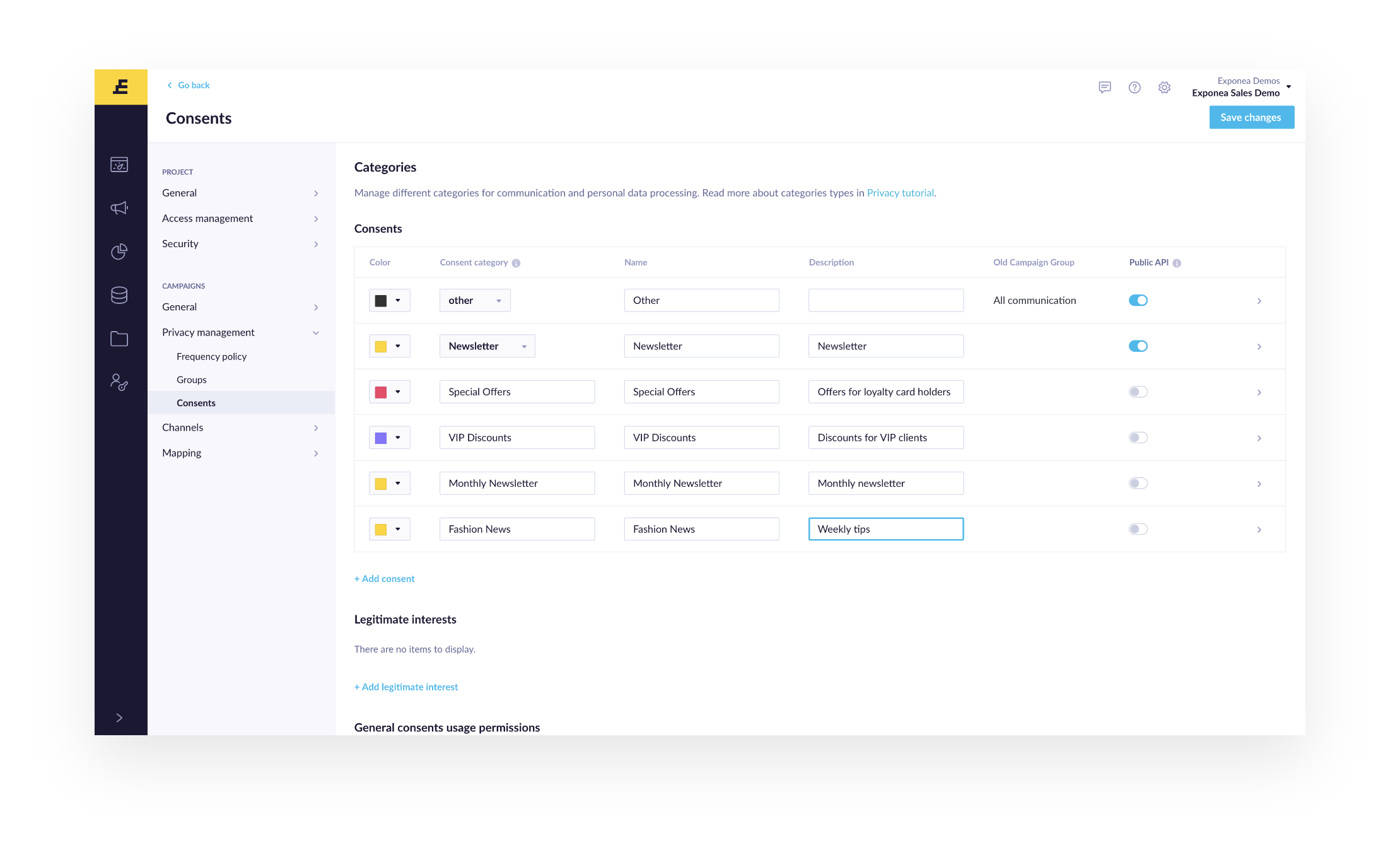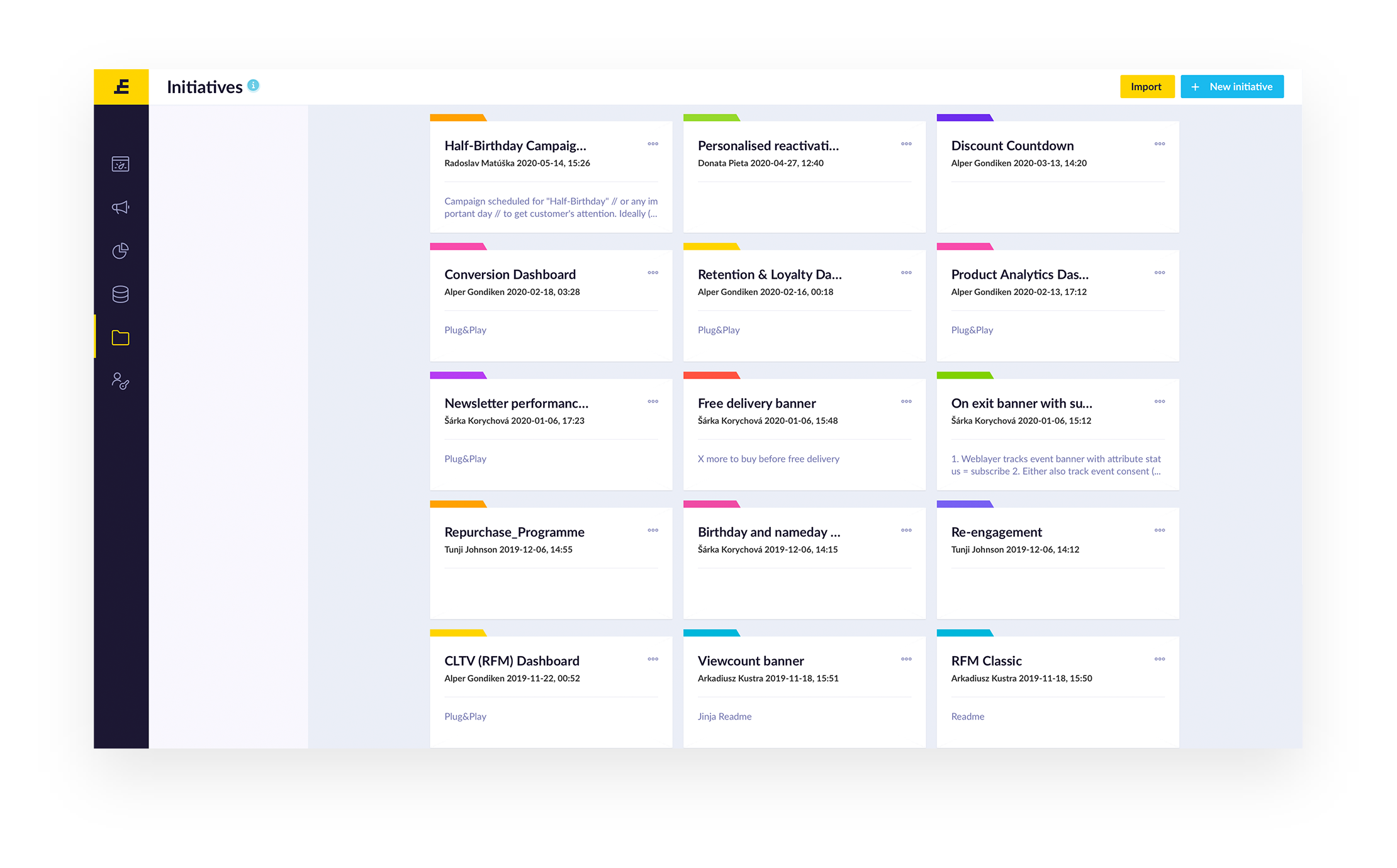 Rocket-fast time-to-value with our plug&play use cases
Maximize your ROI thanks to our out-of-the-box use cases enabling you to rapidly launch hyper-personalized marketing campaigns and advanced dashboards that follow best practices. Capitalize on Exponea's expert knowledge collected over years of working with top players on the market.
"It's truly an unmatched experience. I've never got this level of service from any other vendor I have worked with in my career."
Steven Johnson, Ecommerce Director at Olukai