The Ultimate E-Commerce Guide to Marketing Psychology
Improve your most important metrics while creating a better customer experience using our list of 10 research-backed tips.
Learn how to supercharge your business with strategies taken from behavioral psychology.
In this comprehensive e-book we'll walk you through a typical buyer's journey, showing you how to apply insights from psychology at every step of the way. You'll see how a successful business uses these strategies and get ideas on how to use them for your own business.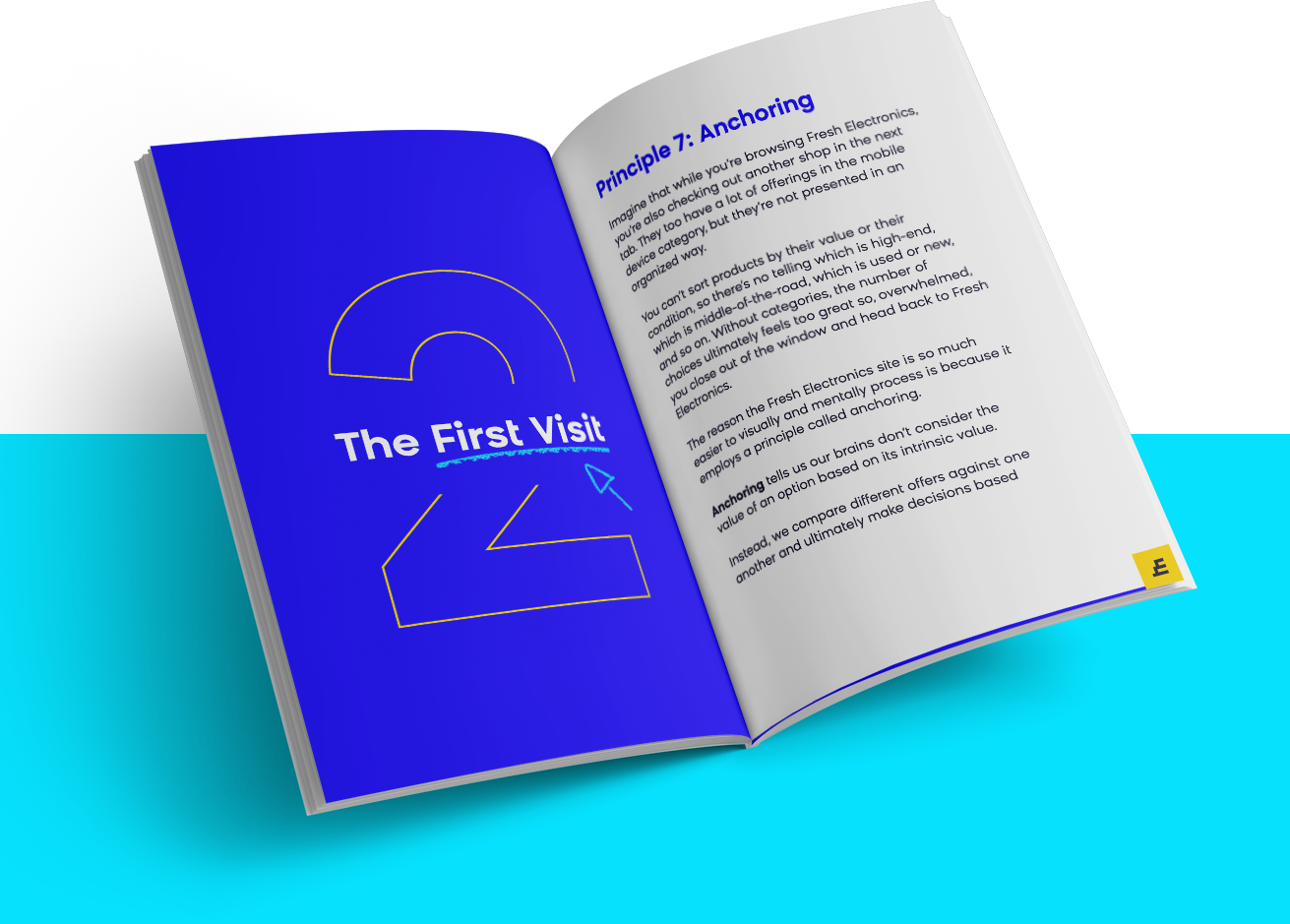 A step-by-step walkthrough of a typical buyer's journey at a successful e-shop.
Clear strategies for each section of an e-shop (i.e. homepage, category)
A handy reference in the form of a detailed glossary of psychology terms.