CDP + Marketing Automation – It's a Big Deal
When it comes to commerce, Customer Data Platforms (CDPs) are the winning ticket to increasing sales, improving customer lifetime value, and enhancing loyalty. But your data is only useful if it's easily leveraged throughout the customer experience. Get up to speed on how a CDP + Marketing Automation can drive tremendous results.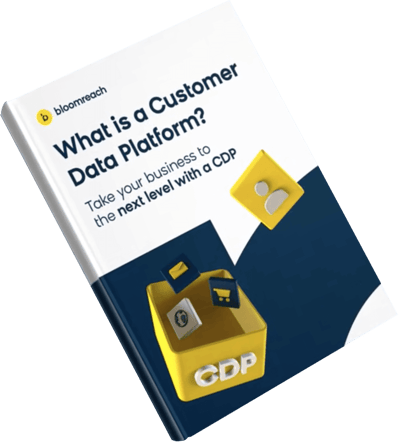 Read Our Guide and Discover:
The difference between CDP, DMP, and CRM solutions

How a CDP improves customer lifetime value and loyalty

The power you can unleash with a built-for-commerce CDP + Marketing Automation

How long it takes to implement a CDP and recognize ROI

Why old-school marketing solutions don't hold a candle to the ease of use, ROI, and user satisfaction Bloomreach delivers



Get a Bigger Slice of Customer Loyalty
Bloomreach Engagement is the only CDP that's built for commerce. And it comes with integrated marketing automation tools you'll love.



RANKED #1 IN: